Workshop on "Competition Agency Design"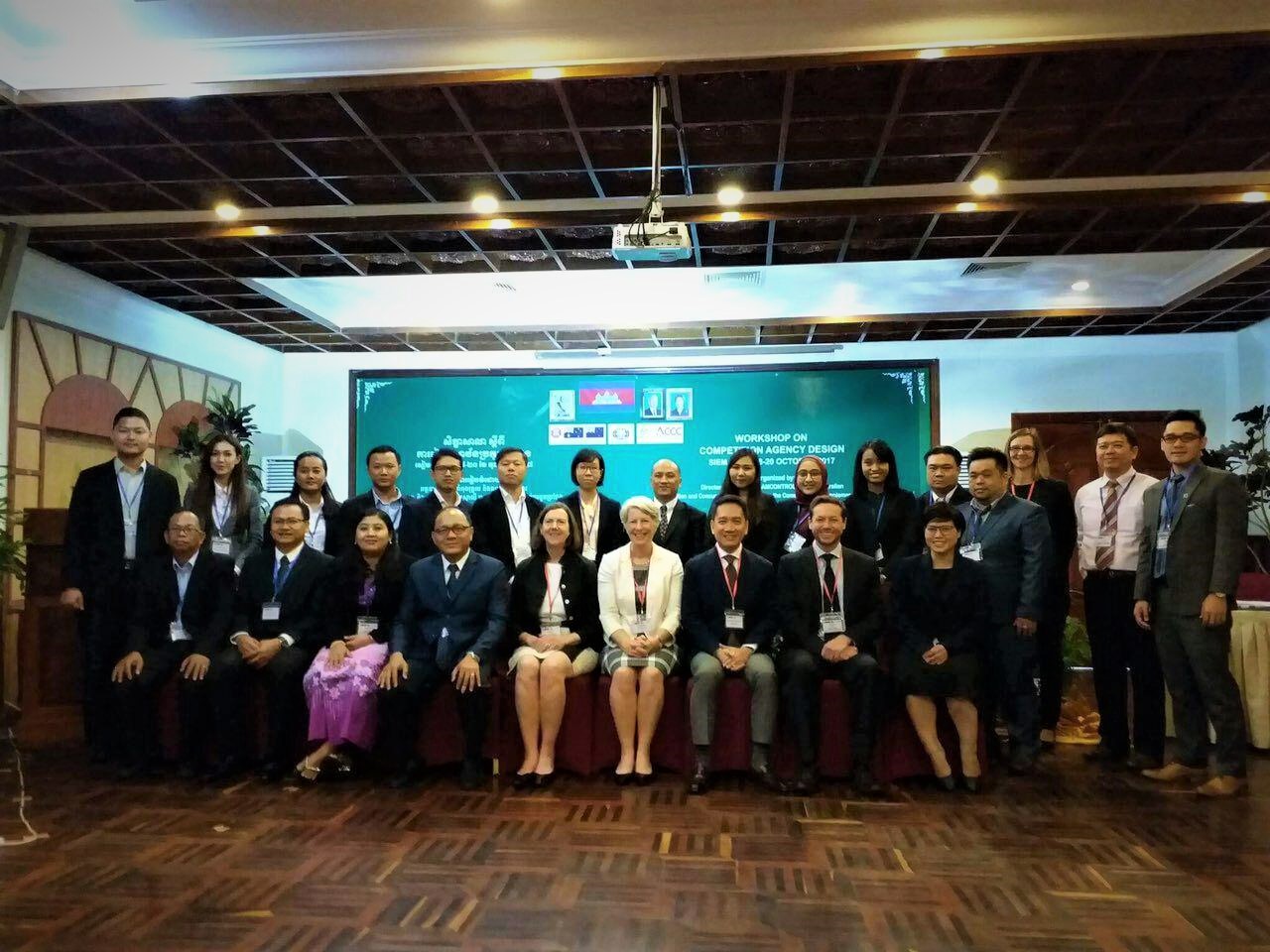 Siem Reap, Cambodia – The Competition Department of the CAMCONTROL Directorate General, Ministry of Commerce of Cambodia, with the support from the Australian Competition and Consumer Commission "ACCC" under the Competition Law Implementation Program (CLIP) organized the workshop on "Competition Agencies Design" on October 18-20, 2017 in Siem Reap, Cambodia.
The Workshop was coordinated by Mr. Kim Meassoksiha, Deputy Director General of CAMCONTROL and Ms. Rayne De Gruchy, Chief Operating Officer of the ACCC with the participation of representatives from the ASEAN competition agencies including Vietnam, Laos, Myanmar, Cambodia, and the ASEAN Secretariat.
The objective of this workshop was to form a forum for countries which are in the process of preparing legislation, in the stage of building a competition agency, or has limited experience in competition law enforcement to discuss the challenges related to the establishment and the operation of competition agency to ensure a highly effective implementation of the competition law. The workshop also provided participants the opportunity to study and retrieve experiences from ACCC and the Philippines Competition Commission "PCC" and tailor these experiences to make it consistence with their own national economy and regulations.
Ms. Rayne De Gruchy, Chief Operating Officer of the ACCC expressed her deep appreciation for the close cooperation between ACCC and the ASEAN Member States. She added that the participants will receive practical experiences and sharing related to the establishment of effective competition agency, the importance of competition law implementation and challenges that competition agencies may face.
Mr. Kim Meassoksiha, Deputy Director General of CAMCONTROL sincerely hope that all participants will gain new knowledge and experiences relating to the establishment and organization of a competition institution and use their knowledge to contribute in drafting their own competition legislation as well as setting up their competition institution.
As a result, the workshop highly benefited all young competition agencies in ASEAN to have more knowledge and practical experience, either from ACCC and PCC, contributing to the process of drafting its own national competition regulation, setting up the national competition agency as well as for better competition law enforcement.
The workshop was successfully concluded on the 20th October 2017 with various fruitful inputs and comments from all participant and speakers.