What's next after the enactment of Cambodia's Law on Competition?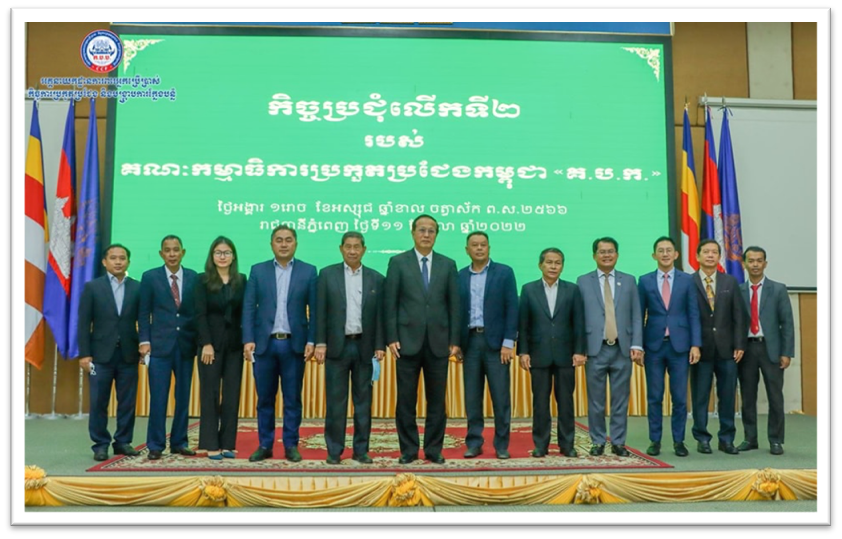 Phnom Penh, 07 December 2022: After Cambodia's long-awaited Law on Competition was promulgated by the King on 5 October 2021, the Sub-Decree on Organization and Functioning of Cambodia Competition Commission (CCC) was signed by the Prime Minister on 17th February 2022. The CCC was fully established through the decision of the Royal Government of Cambodia, with the composition of 15 members (10 representatives from relevant ministries and institutions, 5 selected independent individuals).
In addition, 285 officers from the Consumer Protection, Competition and Fraud Repression Directorate-General (CCF) of the Ministry of Commerce, were sworn-in to inspect and investigate offenses under the Law on Competition.
The first CCC Meeting was held on 26 July 2022 and chaired by the Minister of Commerce as the CCC Chairman. The Meeting adopted the Internal Rules of the CCC. The 2nd CCC Meeting was subsequently held on 11 October 2022 to review and adopt the Draft CCC's Action Plan 2022-2027, the Draft Regulation on Formalities and Procedures for Inspection and Investigation, and the Draft Regulation on Conditions and Procedures for Negotiated Settlements.
There are 3 (three) regulations that are currently being drafted, namely (i) the Sub-Decree on the Conditions and Procedures of the Business Combinations, (ii) the Study Report on Initial Level of Thresholds for Business Combination Notification, and (iii) the CCC Decision on Calculation of Pecuniary Penalty for Offenses under Law on Competition.
In addition, to enhance the capacity of officials, a training program on Business Combinations and Sharing Experience was held with the support from the Philippines Competition Commission, the Indonesian Competition Commission and the Korea Fair Trade Commission. In addition, 8 training sessions to Disseminate Law on Competition, and 4 sessions on investigation power under the new Competition Law were held with the support from GIZ. Several training sessions were conducted on vertical restraints, abuse of dominance and cartels, and officials also took part in a six-week remote assistance program organized by the Australian Competition and Consumer Commission.