The Consultative Meeting on Draft Competition Law of Cambodia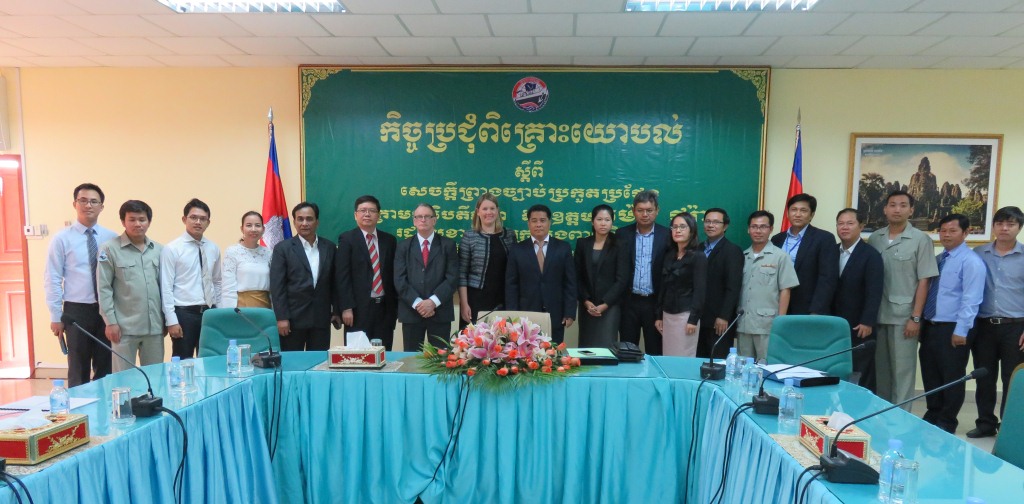 Phnom Penh, Cambodia – Ministry of Commerce of Cambodia arranged the Consultative Meeting on Draft Competition Law of Cambodia on 03 February 2016 at the Office of Ministry of Commerce. The meeting was chaired by Mr. Chan Hong, Deputy Director General of Domestic Trade, as the representative of H.E. Mao Thora, Secretary of State of Ministry of Commerce.
The aim of the meeting is (i) to identify the key issues and concerns from relevant stakeholders and the way to resolve them, (ii) to promote the consistency among other policies and regulations, and (iii) to consolidate all the comments to ensure the current draft law will be workable and enforceable.
The Ministry of Commerce had conducted a few consultative meetings on competition draft law in 2015, however as instructed from the senior leaders of the ministry this final consultative meeting was designed to very-targeted stakeholders. The ministry particularly invited the participants from Ministry of Justice, Council of Jurists, and Economic, Social, and Cultural Council in which they have expertise in legal drafting to discuss with the international experts on competition law from Australian Competition and Consumer Commission about the key legal issues under the scope of competition policy and law.
The meeting was ended at the same day and many comments had been take into account for consideration by international expert and the working group on drafting competition law. The international expert was obligated to integrate those comments in the current draft law for further discussion with the working group.