Register for CCCS-SAL Webinar Series: Transcending Boundaries - Competition Law in a Digital Era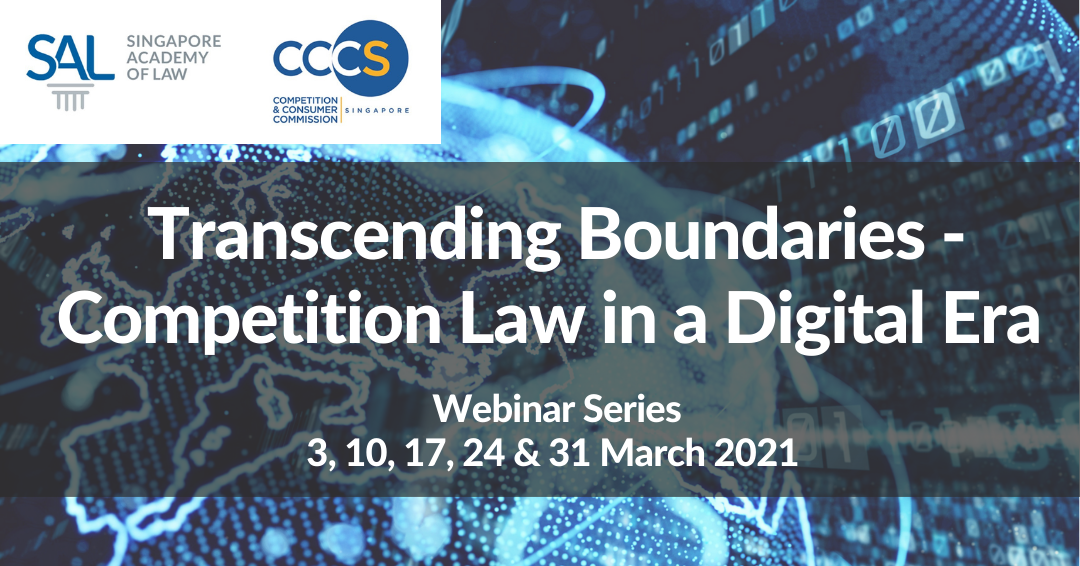 3, 10, 17, 24 & 31 March 2021 CPD
The triennial SAL-CCCS Competition Law series is back, this time as five webinars next month. A lot has happened since the last edition in 2017, not least a pandemic that has cemented new consumption trends and raised further questions about the future of competition law:
How will the rise and rise of e-commerce affect competition law?
How will the ubiquitous use of data create tensions with antitrust and consumer data protection and how can these be managed?
How will mergers in the digital era be assessed?
On hand to answer such questions are top-tier speakers from the CCCS and private sector, among them:
Mr Christopher Y. Chan, EVP of Legal and Government Affairs (Lazada Group)
Emeritus Professor Richard Whish QC
Mr Yeong Zee Kin, Assistant Chief Executive, Data Innovation and Protection Group (IMDA)
Ms Winnie Ching, Director, Legal & Enforcement Division (CCCS)
Dr Sebastian Krujatz, Director, Legal & Regulatory (Temasek)
Mr Daniel Beard QC (Monckton Chambers)
Register for the five-webinar bundle deal and enjoy 30% off the list price!

CREDIT DOLLAR (C$) REDEEMABLE FOR SAL MEMBERS
*Lawyers may obtain CPD Points under the SILE CPD Scheme for undertaking this programme. For more information on the SILE CPD Scheme, please visit SILE CPD Centre at https://www.silecpdcentre.

Click on the button below for more information and sign up for the webinar now!
Click here to find out more about the event
For enquiries, please email enquiries@sal.org.sg
Websites: www.cccs.gov.sg | www.sal.org.sg