Launching Events of Myanmar Competition Commission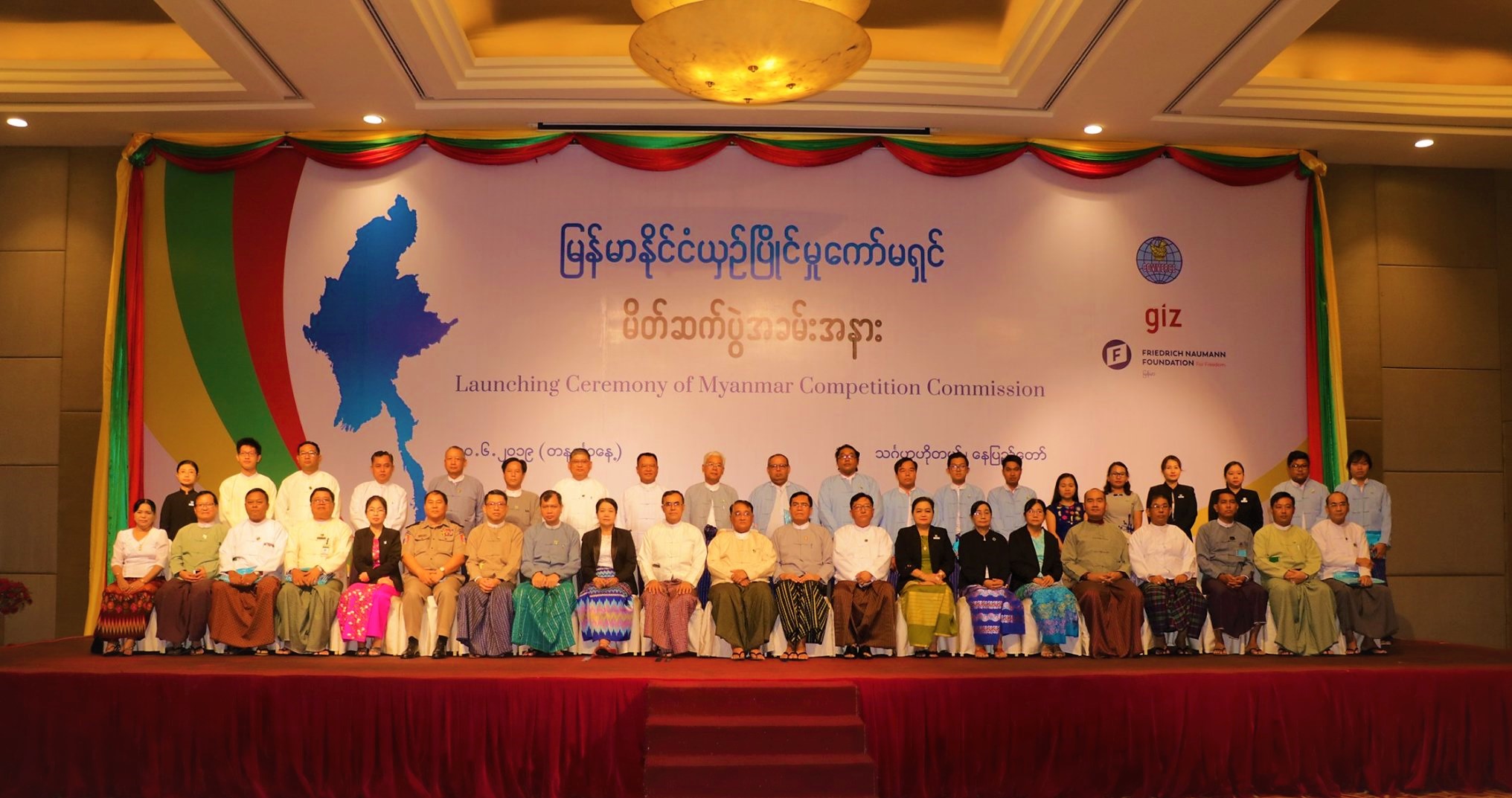 In June 2019, the launching ceremonies of Myanmar Competition Commission were held in Yangon, Nay Pyi Taw and Mandalay with the aims of increasing public awareness on the establishment of MmCC.
The Chairman and the commissioners introduced the MmCC to the public as an authority which enforces the competition law and monitors the anti-competitive conducts or violations of the competition law in the market. The Commission explained how to lodge a complaint or how to report when an unfair competition practices or infringements of competition law is suspected.
MmCC will administer the competition law which mainly prohibits certain anti-competitive acts such as anti-competitive agreements, abuse of dominance, mergers and unfair trade practices. The Law (The Pyidaungsu Hluttaw Law No. 9 /2015) was enacted on 24 February 2015 for the purpose of development of the national economy, productivity and innovative capability.