Competition officials from Philippines and Malaysia hone their skills at Evidence and Interviewing Workshop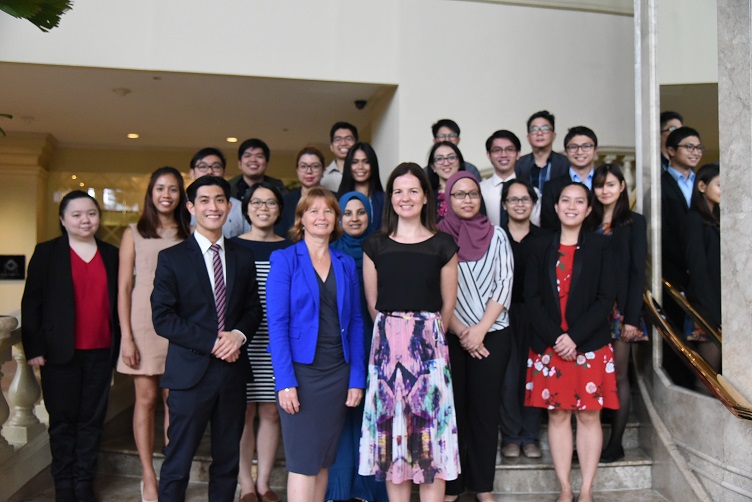 Manila, the Philippines – A three-day workshop on evidence and interviewing skills was conducted for competition enforcement investigators from 26-28 June 2018 in Manila, the Philippines. The Workshop was attended by 18 officers from the Philippine Competition Commission (PCC) and the Malaysia Competition Commission (MyCC) and was delivered by investigators from the Australian Competition and Consumer Commission (ACCC).
As PCC and MyCC build on their capability to undertake enforcement investigations, this workshop provided participants an opportunity to deepen their understanding of ways to gather and handle evidence and to conduct effective interviews.
In providing opening remarks at the Workshop, PCC Commissioner Amabelle C Asuncion stated "With increased cross-border transactions and rapid digitization, the investigation of infringements has become tougher, infringers have become smarter and finding evidence is harder than ever. It is incumbent upon enforcers not only to be effective in conducting fact-finding and evidence-gathering but to use these skills to stay ahead of the smartest and most sophisticated infringers."
As well as listening to a number of theoretical presentations, participants worked through several hypothetical interviews to explore different interview situations and discuss various techniques to make interviews more beneficial to these competition agencies' investigations. The Workshop also provided an opportunity to strengthen existing relationships between the Philippines, Malaysian and Australian competition agencies.
Damian Lim, Principal Assistant Director at the MyCC commented that the "Evidence and Interview Skills workshop was very informative, interesting and impactful. The topics discussed at the workshop, which covered evidence gathering, interviewing methodology and mock interview sessions, generated very engaging discussions among the MyCC, PCC and ACCC. MyCC is enthusiastic about adopting and implementing the concepts and practices acquired from the workshop."
The workshop was organized by the ACCC, with support from the ASEAN Secretariat, as part of the Competition Law Implementation Program (CLIP) under the ASEAN-Australia-New Zealand Free Trade Area Economic Cooperation Support Program. CLIP promotes collaboration between competition agencies in the region to share resources, skills and techniques.