CCS and ISEAS – Yusof Ishak Institute kick-start ASEAN research collaboration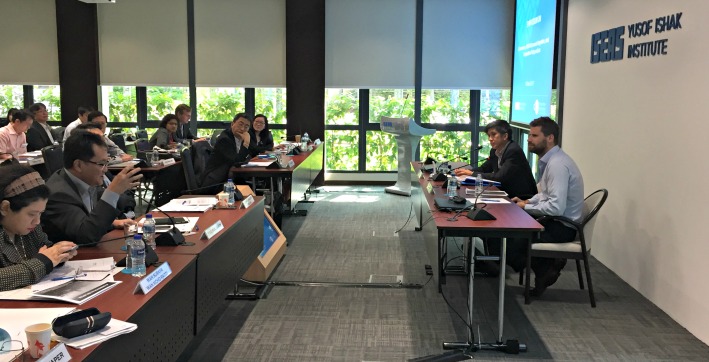 The Competition Commission of Singapore (CCS) and the Institute of Southeast Asian Studies (ISEAS) – Yusof Ishak Institute jointly held a symposium on e-Commerce, ASEAN economic integration and competition policy and law in Singapore on 16 March 2017.
A Memorandum of Understanding was signed late last year between CCS and ISEAS – Yusof Ishak Institute, with the aim of deepening research on ASEAN-related topics, including competition policy and law. This Symposium is the inaugural event of the research collaboration.
The Symposium gathered speakers from local and overseas universities and think-tanks in the ASEAN region, competition law practitioners, as well as representatives from competition authorities and government agencies of Thailand, Indonesia, Malaysia, The Philippines, Australia, Japan and Singapore. They will be providing insights into the role of e-Commerce in ASEAN economic integration, discussing its impact on competition policy and law in ASEAN countries, and also sharing how e-Commerce enabled disruptive technologies and innovations, including their impact on regulations in the region.
CCS's Chief Executive, Mr Toh Han Li, delivered the opening remarks alongside Mr Tan Chin Tiong, Director of the ISEAS – Yusof Ishak Institute. Mr Toh announced that CCS is expected to launch the e-Commerce handbook for ASEAN Member States and to hold a senior official forum in August 2017, concurrently with the CCS-SAL Competition Conference.
The Symposium's keynote speaker was Mr Maximilian Bittner, founder and Chief Executive Officer of Lazada Group. Mr Bittner shared the complexities of e-Commerce markets, and what businesses and governments in ASEAN countries can do to promote e-Commerce growth.