CCCS and Competition Bureau Canada Sign MoU on Cooperation of Competition and Consumer Protection Laws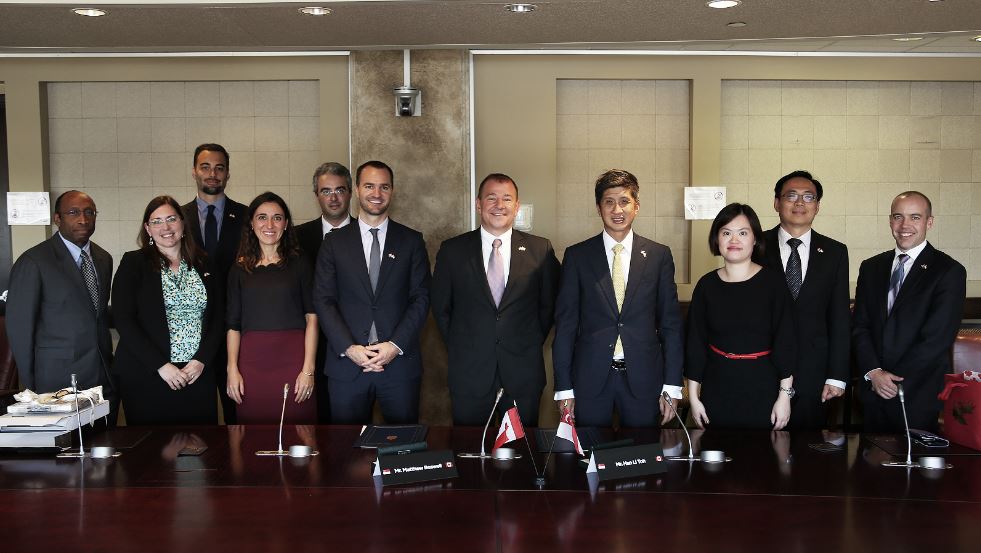 1. Chief Executive of the Competition and Consumer Commission of Singapore ("CCCS"), Mr. Toh Han Li, and Commissioner of the Competition Bureau Canada ("CBC"), Mr. Matthew Boswell have inked a Memorandum of Understanding ("MoU") to facilitate cooperation between CCCS and CBC in the enforcement of their respective national competition and consumer protection laws.
2. This is the first MoU between CCCS and an overseas enforcement agency that covers both competition and consumer protection laws[2]. The MoU will formalise and reinforce existing cooperation and technical assistance activities between the two agencies, including areas such as case notification, enforcement coordination, information exchange as well as technical cooperation and experience sharing.
3. Chief Executive, CCCS, Mr. Toh Han Li said,
"CCCS values the excellent relationship that we have built up with CBC over the years. This MoU signifies the deep partnership that both agencies have established through numerous collaborations and reflects our shared commitment to continue working together to foster capacity building efforts, and increase the effectiveness of enforcing competition and consumer protection laws, particularly in relation to cross-border cases involving both countries. Such collaboration with international counterparts strengthens CCCS's capabilities to handle a broader spectrum of competition and consumer protection cases, so as to make markets work well in Singapore."
4. A copy of the MoU is available on CCCS's website.