Brainstorming Meeting to Develop the ASEAN Peer Review Guidance Document for Competition Policy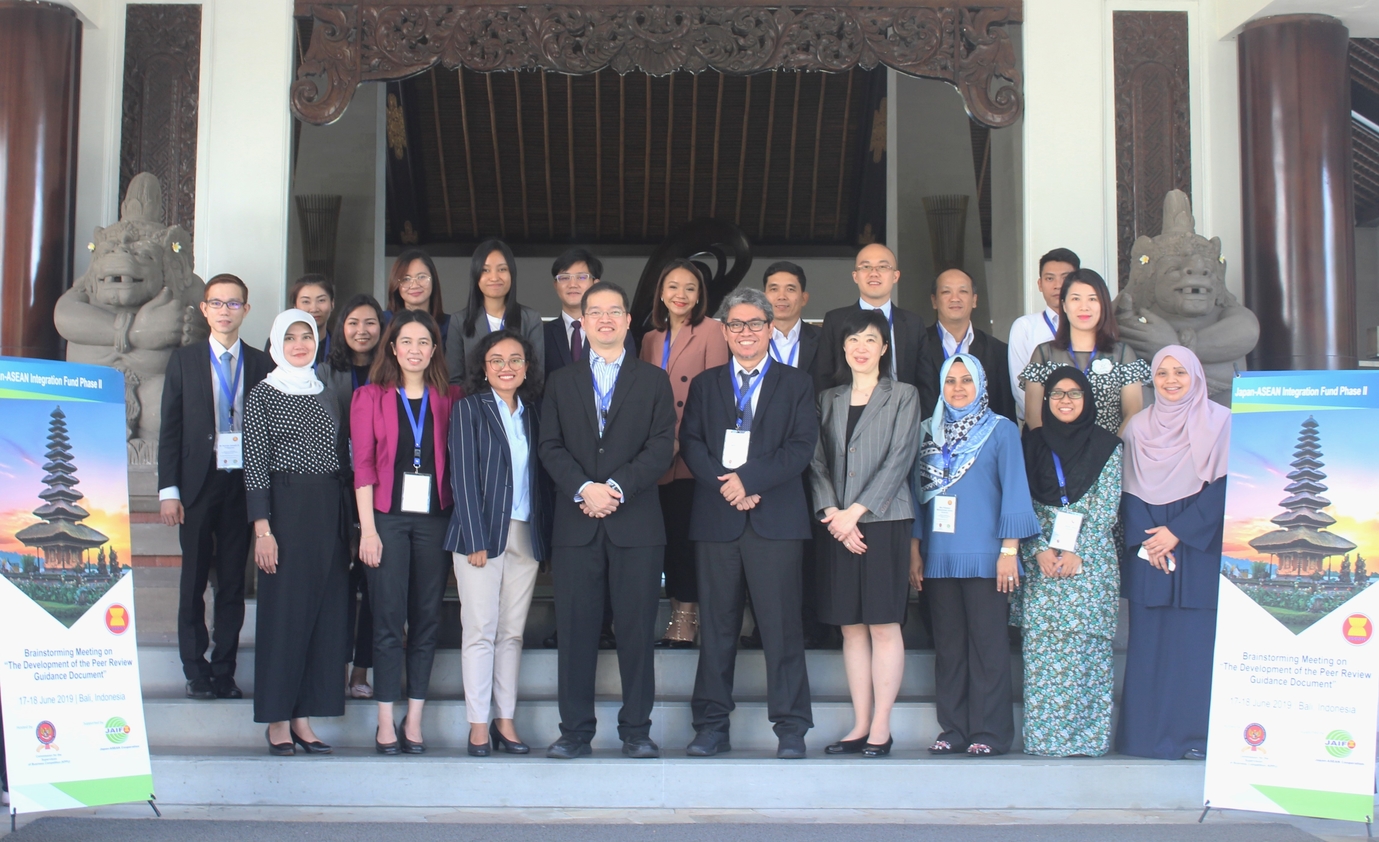 Bali, 18 June 2019 – Twenty-seven competition officials from Brunei Darussalam, Cambodia, Indonesia, Lao PDR, Malaysia, Myanmar, Phillippines, Thailand and Vietnam attended the Brainstorming Meeting to discuss the key elements of the ASEAN Peer Review process. Outcome 1.2.3 of the ASEAN Competition Action Plan 2025 provides that at least five peer reviews are set to be conducted in ASEAN by 2025. The Guidance Document serves to provide the general rationale and objectives, as well as the substantive and operational considerations to undertake the peer review of the national's competition policy regime. It will outline the step-by-step approach of conducting a peer review exercise by competition authorities in the region.
Best practices of peer reviews undertaken by other international organisations such as the OECD and the UNCTAD were deliberated and used as reference. However, the ASEAN Peer Review mechanism shall be flexible to cater to the peer reviewed country's circumstances and developmental stage. Mr. Taufik Ariyanto, the Head of Legal, PR and Cooperation Bureau of KPPU stated in his opening remarks, "the peer review mechanism will be catered to the needs of the ASEAN Member States (AMS). The Brainstorming Meeting will serve as a platform to understand the challenges AMS may face in implementing the peer review exercise".
The objective of the peer review exercise is to enable AMS to review the effectiveness of their national competition regimes, provide recommendations to enhance competition law enforcement including institutional design, and managing cooperation with other governmental bodies and foreign competition authorities.
The Commission for the Supervision of Business Competition (KPPU), as the country lead for this initiative, hosted the Meeting and led the initiative with the support from the ASEAN Secretariat and the Government of Japan through the Japan-ASEAN Integration Fund (JAIF).