ASEAN Seeks Better Business Competition Compliance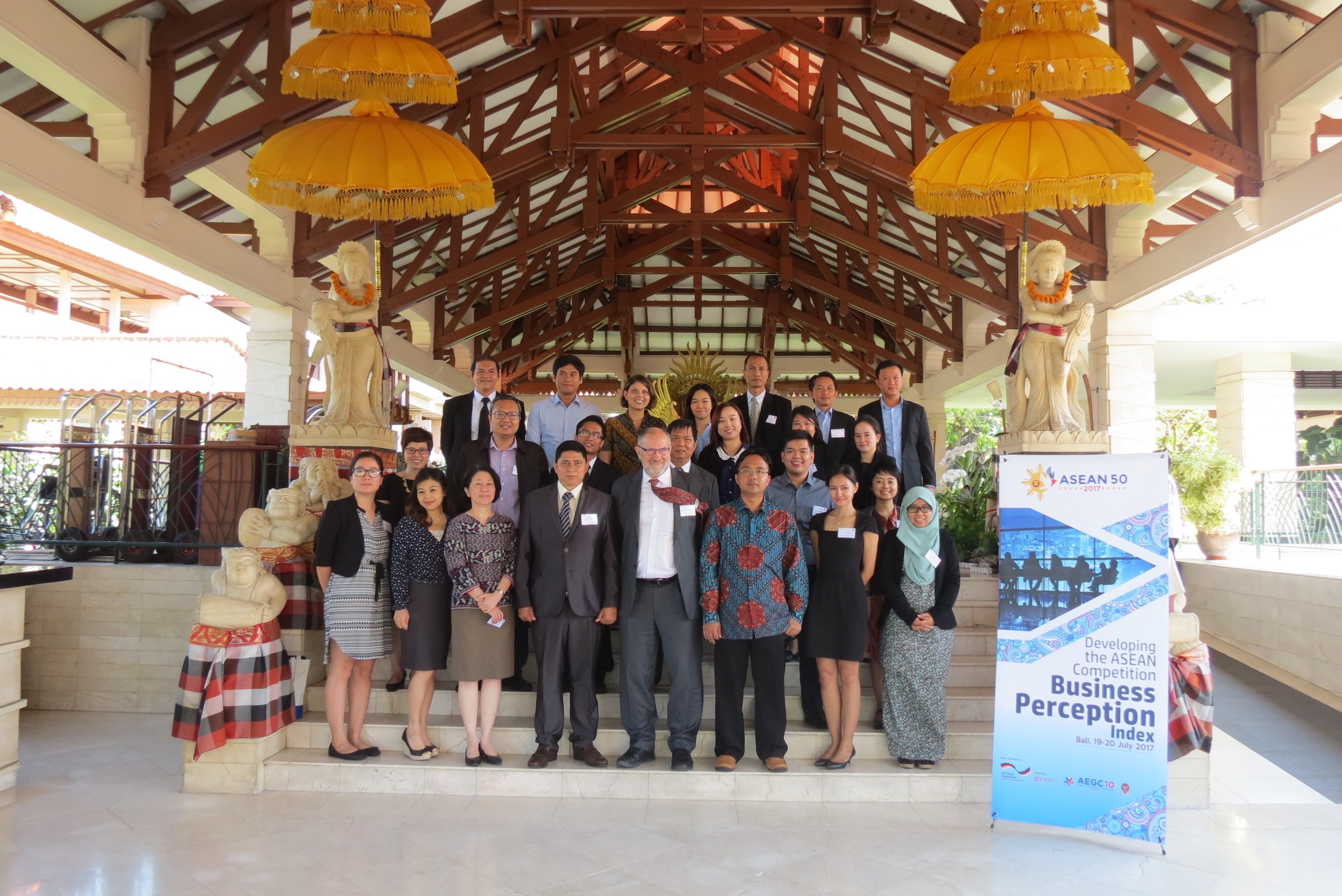 21 July, Denpasar, Indonesia - As ASEAN aims to enhance a regional economic integration, promoting a region-wide competition culture has become one of the vital strategies among the ASEAN Member States (AMS). To date, nine AMS have enacted national competition laws, with growing awareness of the importance of a more level playing field in order to foster competitiveness and fair business competition. In this context, businesses are significant stakeholders in competition awareness and compliance.
ASEAN recognizes the importance of capturing the perception of businesses as a tool or mechanism that could measure business perceptions and knowledge, assist in building a broad-based competition culture and providing feedback on key stakeholders' attitude towards competition. This was stated by Mr. Aung Min Thyke, Chair of the ASEAN Experts Group on Competition (AEGC), during the Preparatory Meeting on the ASEAN Competition Business Perception Index (ACBPI), held on 19-21 July 2017, in Denpasar, Indonesia. He added that the AEGC is committed to encouraging competition compliance among businesses through the development and implementation of the ACBPI, which is part of the ASEAN Competition Action Plan (ACAP) 2025.
Mr. Allan Asher, Chair of the Foundation for Effective Markets and Governance (FEMAG), the workshop facilitator, further stressed that "businesses are key stakeholders and partners in enforcement and advocacy and provide important sources of information and insight about the nature of competition and functioning of specific sectors".
The Meeting covered a range of conceptual, methodological, and operational issues, including the dimensions and views of businesses to be captured, approaches and methods to be employed, and prevalent challenges concerning the feasibility and reliability of the ACBPI. Discussion on approaches and experiences from within and outside of ASEAN shows that there is also a need to take into account the national differences in terms of legal provisions as well as level of competition in the member states..
The Brainstorming Session on the ACBPI was organized by the ASEAN Secretariat and co-hosted by the Commission for the Supervision of Business Competition (KPPU), with support under the GIZ-supported project of Competition Policy and Law in ASEAN (CPL II).