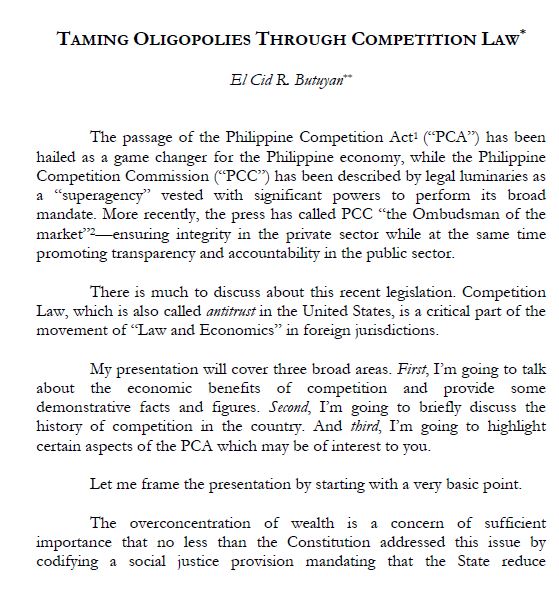 Taming Oligopolies Through Competition Law
Abstract
The passage of the Philippine Competition Act1 ("PCA") has been hailed as a game changer for the Philippine economy, while the Philippine
Competition Commission ("PCC") has been described by legal luminaries as a "superagency" vested with significant powers to perform its broad
mandate. More recently, the press has called PCC "the Ombudsman of the market"—ensuring integrity in the private sector while at the same time
promoting transparency and accountability in the public sector. There is much to discuss about this recent legislation. Competition
Law, which is also called antitrust in the United States, is a critical part of the movement of "Law and Economics" in foreign jurisdictions.